Jacksonville to Tallahassee Car Service – JAX Black Car SUV or Limo
Call 
(904)463-4798
 

for information or reservations for Black Car, Limo or Airport Car Service to/from JAX Airport or any Jacksonville Florida location to Tallahassee FL. Prices start at $500 for this long distance trip.
Transportation for Tallahassee & Jacksonville-
JAX Airport Car Service
Our Tallahassee car service can comfortably bring you to this Florida panhandle location, starting at $500.. It is the capital of the state of FL and also the county seat in Leon County. Tallahassee became a Florida Territory in 1824. It is the 8th-largest city in the U.S. state of Florida. There are nearly 200,000 residents, but the population of the Tallahassee metropolitan area is closer to 400,000.
It is home to FSU – Florida State University, with a student population of over 70,000. Not only that, but it is also home to Florida A & M University and Tallahassee Community College. So in addition to being a business and government hub, it is also one of the nation's top college towns.
We provide Jacksonville Airport Car Service, Limousine and Black Car Transportation to and from Tallahassee. Our private discrete chauffeurs are available to legislators, government staff, students, corporate business, leisure travelers and locals.
Professional and student limo car service transportation between Tallahassee and Jacksonville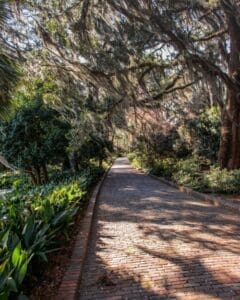 You can count on Jacksonville Black Car Limo Service for transportation to the state capitol in Tallahassee. We can transport you to the Supreme Court of Florida, Florida Governor's Mansion, and over 26 state agency headquarters. Plus, we  provide private car service between Jacksonville and Tallahassee for the area's large number of law firms, lobbying organizations and professional associations. Additionally, students and families frequently use our JAX Airport Car Service to FSU and Florida A & M for events and football games. All of our drivers are well-dressed professional chauffeurs and our transportation fleet features safe, clean late model vehicles.
Known for its Southern hospitality, the area also has several museums, art galleries, parks and a wonderful natural zoo. Unlike most of Florida, Tallahassee has rolling hills plus canopied roads, plantation homes, and a 10-block historic district. The dining and entertainment scene features upscale bars and 5-star restaurants serving legislators, students, locals and travelers. Call us now or use the Instant quote button to book your transportation reservation.