Jacksonville Corporate Business Travel Tips for JAX Airport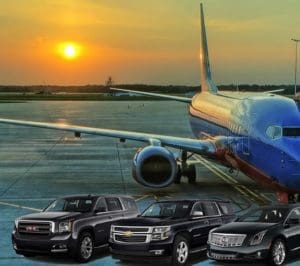 Sign Up for Travel Rewards Programs
Businesses in the hospitality and travel industry often have member loyalty programs. These enable you to accumulate points, you can later redeem for savings. If you are working with a local airport ground transportation service, ask about a discount for repeat customers. You don't have to travel often for these programs to benefit you.
Book with Familiar Travel Service Providers
Book your business travel reservations with airlines, rental car companies, airport car service limousines and hotels that you have used previously. Then you will be familiar with how things work and receive the level of service you expect. If you do not know reliable corporate business travel providers, you can find quality Jacksonville resources here.
Keep Customer Service Numbers in Your Mobile Phone
Make sure you store customer service numbers in your phone for the companies you have booked for your trip. Having those numbers handy is a big help when plans are changed, or you're unhappy with the service. It is also wise to keep all email confirmation where you can easily access them on your phone.
Use Carry-On Luggage Only When Possible
Most business travel is for a short time, so do your best to pack light. Then you will be able to steer clear of having to check bags. This will save you stress, money and avert delays waiting for luggage to make its way to the baggage pick up.
Save Your Expense Receipts
You should save all your receipts. It's also smart to use your cell phone to take pictures of receipts when received, in case you misplace the paper receipts. Your travel receipts are valuable both if your employer reimburses you for travel expenses or if you are a contractor and itemize your income taxes?
Book Airport Ground Transportation Before You Travel
It is best to use a professional airport car service rather than unreliable Uber, Lyft, cabs or face the delays from shuttles and public transportation.  You will get to your destination in comfort, and often limousine drivers are able to provide valuable information about the area and its business climate.