The Most Popular Attractions in Jacksonville Florida
Jacksonville, Florida, known commonly as "JAX," is said to be where the South meets the North. Southern neighborliness and gentility are still proudly practiced in this city rich in culture and history, it also offers various modern activities and family friendly attractions in Jacksonville. There are many Jacksonville travel options such as black car services, Uber, taxi cabs and public transportation to travel to the attractions in Jacksonville. Perhaps nowhere else in Florida do the differences seem so stark and intriguing. JAX inhabitants are privileged to live next to the big Saint Johns river, a neighboring ocean with amazing beaches, natural wonderlands just outside (and occasionally within) the city boundaries, and enough outdoor recreation opportunities and tourist attractions to keep them busy for a year. So, if you're wondering where to go in The Sunshine State for a vacation, look no further than Jacksonville! Here are seven top attractions in Jacksonville that you MUST VISIT!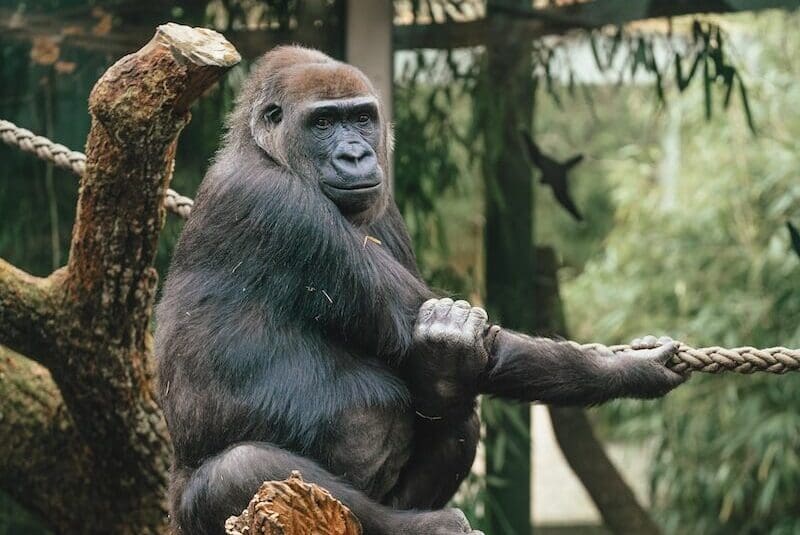 Jacksonville Zoo and Gardens
Jacksonville Zoo is more than simply a zoo: it's an exciting, family-friendly experience. Some interesting things to do here include walking through the Tiger Exhibit and butterfly Garden, close-up experiences with the animals, and behind-the-scenes tours. There's also a Splash Ground and Play Park for the youngsters, and you may pet the residents in Stingray Bay. Children may ride an antique carousel or participate in the Zookeeper For A Day program. All of the exhibits are served by a beautiful Old-Time Zoo Train. A 4D cinema and the River Quest Scenic River Cruise are among the features. And indeed, there are several creatures from across the world of various sizes, shapes, and colors.
Location: 370 Zoo Parkway, Jacksonville, Florida
Catty Shack Ranch
This non-profit organization's purpose is noble: to educate the public about the perils of keeping large cats as pets, as well as the threats to the cats posed by changing weather patterns, environmental contamination, shrinking habitats, and human hunters. None of the animals residing in the Catty Shack were ever purchased, sold, or traded; they were generally brought here by owners who couldn't adequately care for them. Consequently, you and your children will be able to get up close and personal with some of the world's most unique cats. The refuge is home to tigers, lions, pumas, bobcats, cougars, foxes, leopards, and coatimundis (which are part of the raccoon family with very long snouts).
However, one of the finest aspects about the Catty Shack Ranch is its staff; none of them are paid for their efforts. They do this work because they care. There are guided tours available.
Location: 1860 Starratt Road, Jacksonville, Florida
The Cummer Museum of Art and Gardens
Visit the Cummer Museum if you enjoy exquisite arts, culture, and natural beauty. Thousands of works of art, ranging from historical to contemporary, may be found here. There are shows and exhibitions from around the world, so if you enjoy the arts, here is the place to go. The lovely grounds, with exquisite statues, fountains, and the famed Cummer Oak, are then yours to enjoy.
Location: 829 Riverside Ave, Jacksonville, FL

Museum of Science and History
This is an excellent location for individuals seeking something intriguing, instructive, and thrilling. The museum is a wonderful answer when it comes to making science and regional history entertaining for youngsters. There are also some fantastic interactive displays that are always entertaining and thrilling for both children and adults. This museum also houses the world's largest single lens planetarium.
Location: 1025 Museum Cir, Jacksonville, FL
Friendship Fountain
This is a lovely area to unwind and have some leisure while seeing the magnificent fountain display. During the day, it makes an excellent backdrop for a picnic or simply sitting back and relaxing. At night, it transforms into a spectacular, bright, and romantic show of color and beauty.
Location: 1015 Museum Cir, JAX, Florida 32207
Jacksonville Arboretum and Gardens
The Jacksonville Arboretum Gardens is an excellent option for folks who appreciate the great outdoors, natural beauty, and leisure. You may look forward to obtaining some fresh air, strolling around the beautiful lake, and going along some of the wonderful walking paths available here. There are also activities held in the arboretum, so check to see if anything is scheduled for the time you will be there. This is a fantastic location for finding peace and quiet away from the hustle and bustle of everyday life.
Location: 1445 Millcoe Rd, Jacksonville, Florida 32225
Atlantic Beach
Atlantic Beach is a whole other world, only a short drive east of Jacksonville's metropolitan bustle. The only noises here are the relaxing waves lapping against a gorgeous beach and the soaring seagulls above the water. The St. Johns River Ferry, which travels the river through a beautiful landscape, is a great way to get to Atlantic Beach.
Atlantic Beach is home to several deep-sea fishing charter businesses. If you decide to take one of them, you might be able to prepare your catch at a nearby restaurant.
The Tide Views Preserve is also worth a visit. This peaceful location is well-known for its natural beauty, which includes a long pier jutting out into the marshes and a park with paths and boardwalks. Atlantic Beach is a terrific spot to unwind and take in the sights, sounds, and fragrances of one of Florida's premier vacation destinations.
Conclusion
Whether you are in town for business, on vacation or a local wanting to get away for the day to make your trip to any of these attractions more enjoyable, consider using a reputable Limo or Car Service to make the most of your Jacksonville visit. This will make your travel much easier because they can eliminate the stress of driving as they quickly and safely transport you to your preferred location or local attraction. We aim for you to have a full taste of our city without stress. Contact us for more information and to get an affordable quote!