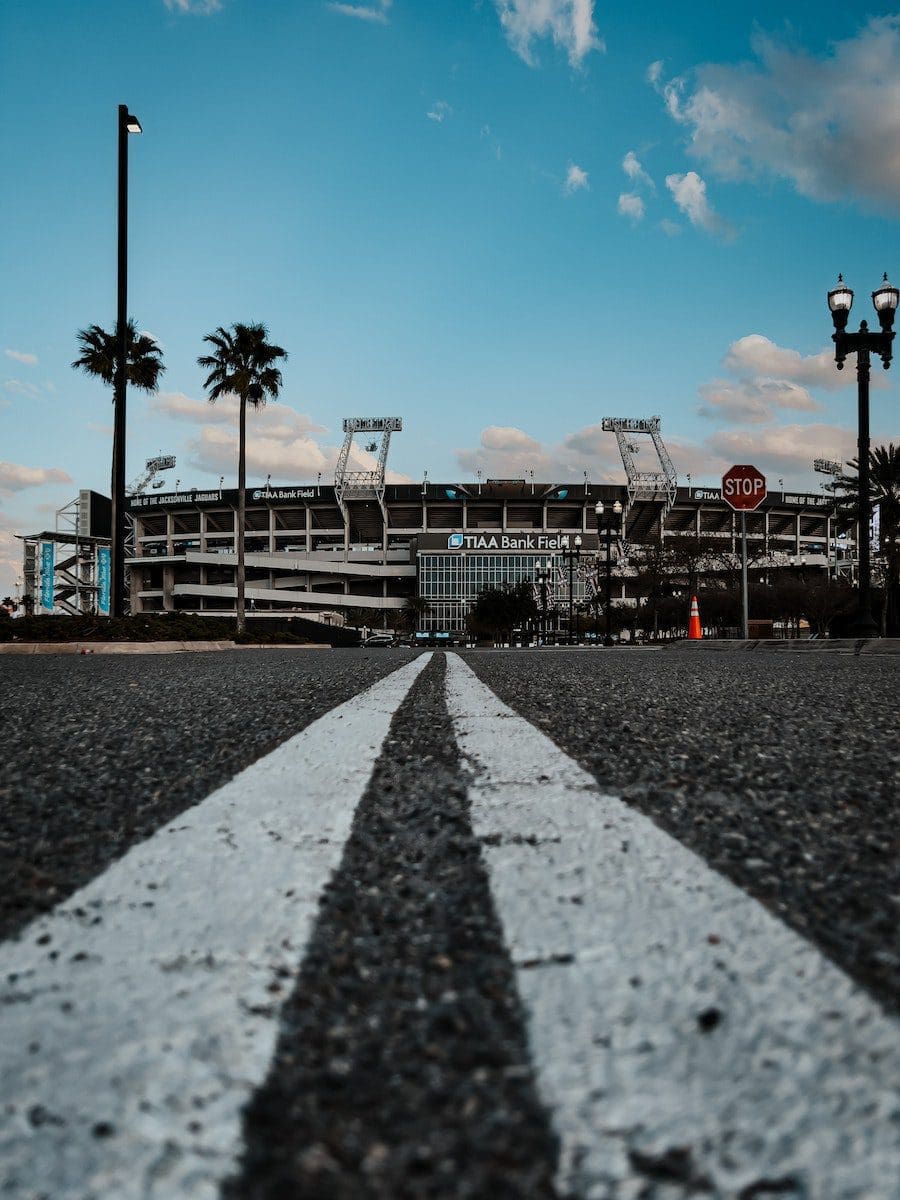 5 reasons to use a black car service for transportation to Jacksonville Jaguars games in 2023
Deciding on the best transportation to a sports event Jacksonville FL can be a difficult decision, especially when you are used to driving your own vehicle to the game. Yet, choosing a local limousine or JAX Car Service comes with big benefits, some that may surprise you. Here are the top five reasons why you should book a professional private car service for a scheduled 2023 Jaguars game at TIAA field or other sporting event in Jacksonville, Florida.
#1 You don't need to worry about parking
Parking at TIAA Bank Field is a hassle. Because of our great Florida weather and out of town visitors to the football stadium, often parking becomes chaotic. Finding a good parking spot means arriving hours before kickoff. Often you may end up farther than expected and end up walking a long distance to the Jaguars Football field.
The good news is that you can steer clear of all of these hassles by booking a limo service that can drop you off and pick you up right at the football field.
#2 With Black Car Service you will arrive to the Jaguars game on time
If you are new or traveling to JAX, you don't want to worry about figuring out the roads and traffic of Jacksonville. If you make a wrong turn or get stuck in a traffic jam, your event can quickly be ruined by arriving late to the football game. Instead of dealing with these hassles, you can hire an experienced transportation team that will handle your schedule and makes sure you arrive to the game with plenty of time to spare.
#3 You will be able to enjoy the entire Jaguars football experience
Car services are an excellent solution for groups going to the game together. With a diverse fleet of vehicles from a limo sedan to a large SUV or luxurious sprinter van, you will find the perfect vehicle to accommodate your whole party in comfort and style. Riding together with your friends, family or business associates to a JAX sporting event can be a fun way to get the pre-game party started. Everyone will have fun on the way to and from the stadium! 
#4 With our Chauffeur you won't need a designated driver after the game
Besides navigating the city, fighting traffic and finding a parking spot, there is often another issue about driving to and from the stadium. Someone is left out of the full experience and party atmosphere of a Jaguars' football game if they are the designated driver. When you use a car service, everyone can have a great time.
When you book a local car service, your designated driver will be an expert and courteous professional chauffeur. Their experience chauffeuring around Jacksonville helps them adapt to changing traffic patterns with no difficulty. Plus, they will also make sure you ride in comfort to and from the JAX football stadium. Our drivers also know the best after game spots to enjoy a good meal or keep the football party going at the area's best sports bars.
#5 You will travel in comfort and style in a luxury car service limo or SUV
Sports events are the perfect occasion to treat your self to the comfort of a luxurious ride. Whether you are going to a professional Jaguars football game or traveling from the JAX Airport to Gainesville for a Florida Gators game, you can upgrade your experience with a modern car service vehicle waiting at your door. Take this opportunity to enjoy the superior comfort of a quality car service to make your Duval Jaguars football game that premium experience that you and your party will never forget.