Spring has arrived in Jacksonville, FL. Enjoy a variety of fun and exciting activities for locals and visitors alike.
From outdoor adventures to cultural events, there's something for everyone to enjoy. And what better way to get around the city than with a reliable car service? Here are some of the best things to do in Jacksonville this spring, and how a limousine or black car service can help you get there.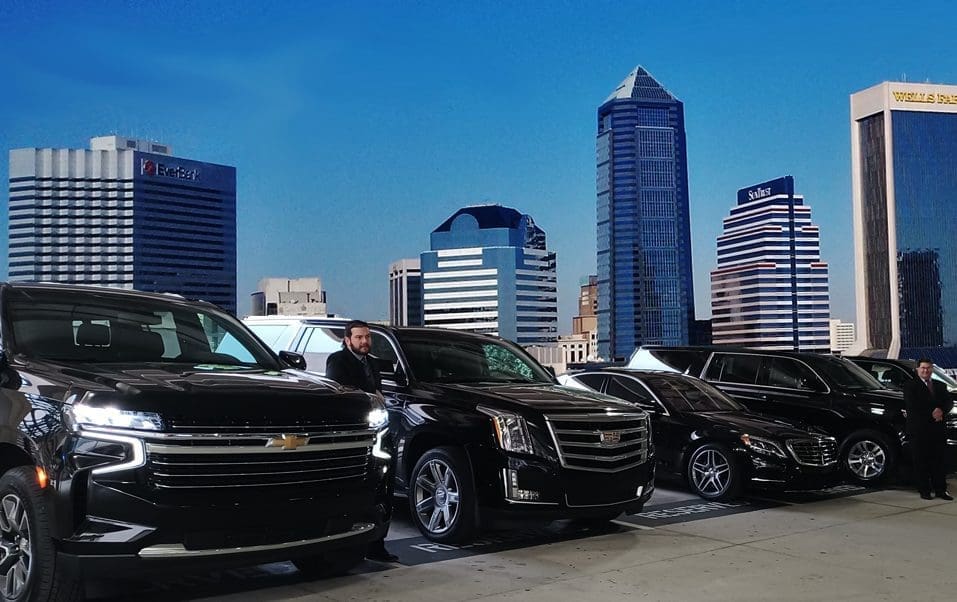 One of the most popular springtime events in Jacksonville is the Jacksonville Jazz Festival. This annual festival takes place on Memorial Day weekend which is May 25 – 28 2023, and features live jazz performances from local and national musicians. With multiple stages, food vendors, and a vibrant atmosphere, the Jacksonville Jazz Festival is a must-see event for music lovers. To get to the Jacksonville Jazz Festival in style, consider booking a limo or car service. A limo or black car SUV can transport you and your friends or family safely and comfortably, so you can focus on enjoying the music and festivities. Plus, you won't have to worry about parking or navigating through crowded streets.
If you're looking for outdoor activities, Jacksonville has plenty of options. One popular destination is the Jacksonville Arboretum and Gardens. This 120-acre park is home to over 16 trails and gardens, perfect for a springtime hike or picnic. Visitors can see a variety of plants and wildlife, including butterflies, birds, and snakes.
Another great outdoor activity is kayaking or canoeing along the Saint Johns River. Many companies offer rentals and guided tours, so you can explore the river and its tributaries in a safe and enjoyable way. Plus, a Jacksonville car service can take you to and from the river, so you don't have to worry about transportation.
For a more relaxing outdoor experience, head to one of Jacksonville's beautiful beaches. Whether you're looking to soak up the sun or take a dip in the ocean, Jacksonville has something for everyone. Some of the most popular beaches include Jacksonville Beach, Neptune Beach, and Atlantic Beach.
If you're interested in history and culture, Jacksonville has plenty to offer as well. The Museum of Science and History is a must-see destination for anyone interested in science and technology. This museum features interactive exhibits on everything from outer space to the human body. Another is the Cummer Museum of Art & Gardens. This museum is home to a collection of over 5,000 works of art, including pieces from ancient civilizations and contemporary artists. The museum is also surrounded by beautiful gardens that are perfect for a leisurely springtime stroll.
For a taste of the local cuisine, head to the Riverside neighborhood. This area is known for its eclectic mix of restaurants, cafés, and bars. It is a great area to sample local seafood and craft beer.
Of course, getting to all of these destinations can be a challenge if you don't have your own transportation. That's where a Jacksonville limousine or car service comes in. With a car service, you can travel in comfort and style to all of these attractions and more. Plus, you won't have to worry about parking or navigating unfamiliar roads.
Jacksonville, Florida is truly a wonderful destination for anyone looking for a mix of history, culture, and outdoor activities. And with a private car service, getting around the city is easy and stress-free. Whether you're here for a family vacation, a romantic getaway, or a business trip, you won't be disappointed by all that Jacksonville has to offer.
Check Out Our Most Recent Jacksonville Blog Articles from "WE LOVE JAX"